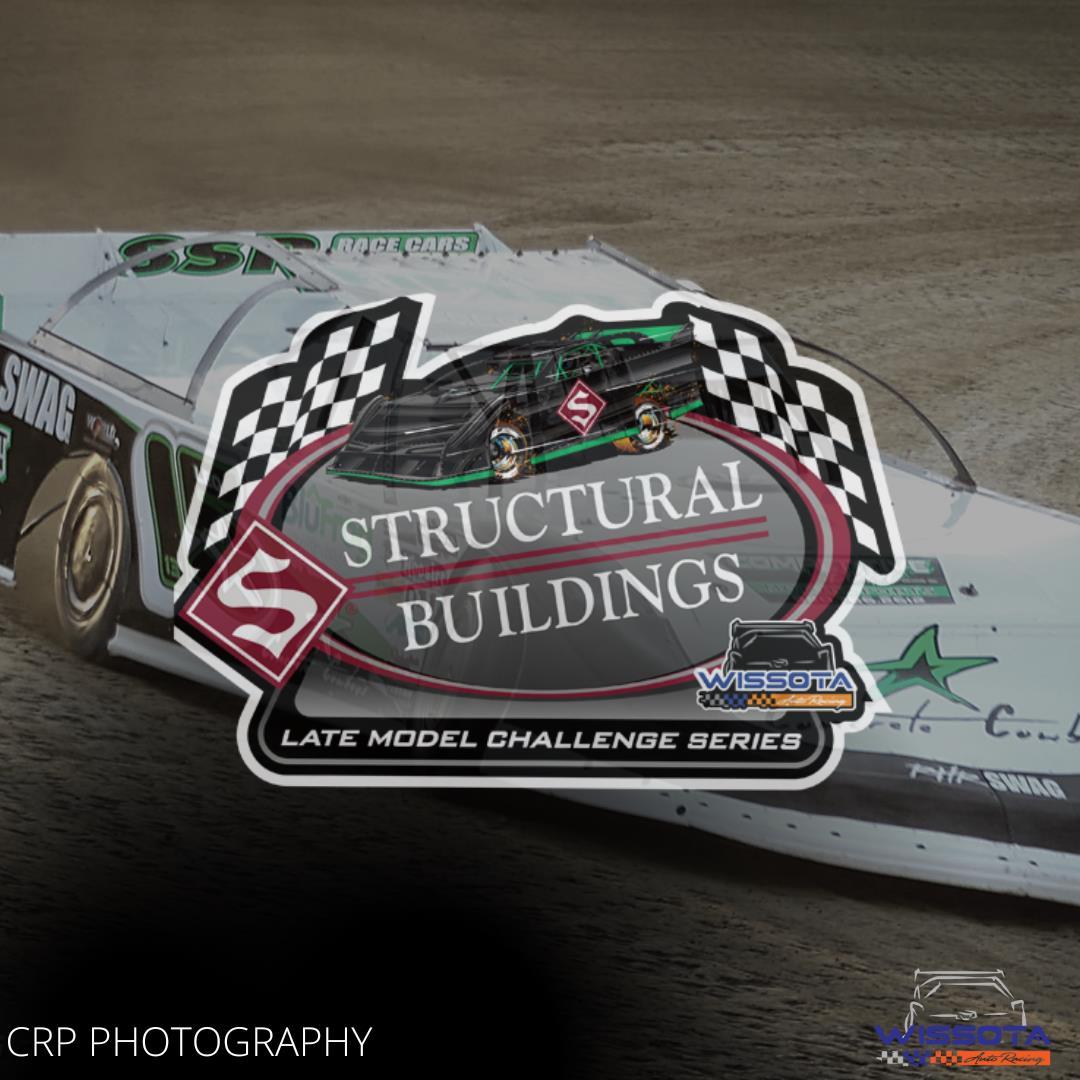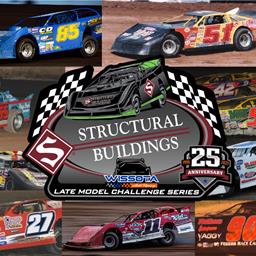 6/21/2022
Wissota Late Model Challenge Series
---
STRUCTURAL BUILDINGS WISSOTA LATE MODEL CHALLENGE SERIES BACK AFTER BREAK
The 2022 season for the Structural Buildings WISSOTA Late Model Challenge Series returns this week after a break following opening weekend back in May. The 2022 season has plenty of new things to build on the already great touring series. Rod Lindquist the new Executive Director for WISSOTA has added two staff members to work all the series races. Tom Ledin is the series flagman. Ledin brings a wealth of experience from working fire and safety at Talladega Speedway to flagging races at SK Speedway and Marshfield Motor Speedway. Dean Reller is the series announcer. Reller has been around racing since the early 1990's, announcing, hosting radio shows and writing for several racing publications.
Structural Buildings for the past 3 seasons has been the title sponsor of the WISSOTA Late Model Challenge Series and is back for the 2022 season. Structural Buildings is no stranger to racing as company founder Al Stewart raced at many tracks during his driving career. Al has turned the business over to his son Chad who is continuing the company's involvement in racing. Structural Buildings designs and constructs a wide array of building types, from post-frame to all steel-frame buildings for agricultural, commercial, residential, equestrian and storage uses. Structural Buildings motto is If you can dream it, we can build it.
The Structural Buildings WISSOTA Late Model Challenge Series brings the Touring Stars of the series running for the points Championship and lets them compete with the local drivers on their home tracks. Drivers registered as Touring Stars includes: Larry Fitzsimmons, Pat Doar, Paul Niznik, Chuck Swenson, Shane Edginton, Josh Zimpel, Sam Mars, Jared Zimpel, Dave Mass, Kevin Eder, Max Nelson, Sam Zender, Jeffery Massingill, Darrell Nelson, Blake Swenson, Shawn Kirwin, John Kaanta, Jake Redetzke, Dustin Johanneck, Cole Schill, Cole Searing, and Ryan Mikkelson.
The season kicked off with an event on Friday May 13th at I-94 Sure Step Speedway in Fergus Falls. 37 Late Models were in attendance, trying to make the 25 car, 40 lap main event. Pat Doar took the win, his 36th series victory maintaining his position atop the all time winners list. Unfortunately, the second scheduled race at Viking Speedway was canceled due to storm damage in and around Alexandria.
The action picks back up on June 25th and 26th with events at Ogilvie Raceway and Granite City Motor Park. Things heat up in July with a three race swing through South Dakota July 8-10th with a pair of races at the Brown County Speedway, followed by an event at Casino Speedway in Watertown.
Just over a week later, the biggest string of races, 5 consecutive nights at 5 different tracks happens July 18th – 22nd. The Structural Buildings WISSOTA Late Model Challenge Series teams up with the XR Northern Storm Series featuring WISSOTA Modifieds and WISSOTA Midwest Modifieds. The summer speed week starts at Ogilvie Raceway before traveling to Grand Rapids Speedway, Hibbing Raceway, ABC Raceway and wraps up the week at Gondik Law Speedway.
A short break follows before the series resumes on August 12 for the Duane Mahder #55 Memorial Race at Red Cedar. The month concludes with another pair of events at Ogilvie Raceway and Granite City Motor Park August 27th and 28th.
The final trio of races completes the season September 1st - 3rd making another northern Minnesota swing stopping at Halvor Lines Speedway, Grand Rapids Speedway and finally Hibbing Raceway to round out the year.
---
Article Credit: Dean Reller
Submitted By: Camryn Sullivan
Back to News