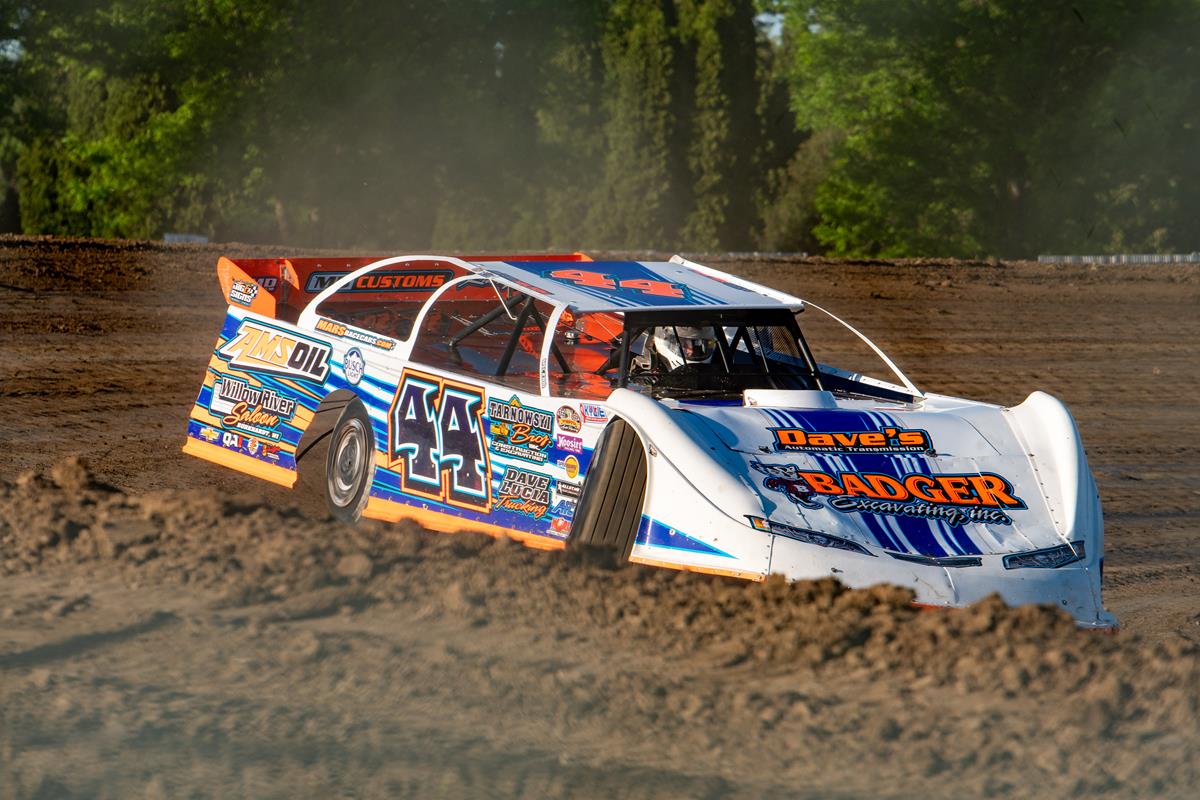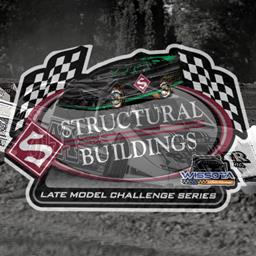 10/5/2021
Wissota Late Model Challenge Series
---
Nelson Nails Down First Structural Buildings Challenge Series Title
St Cloud, MN (October 5th, 2021) - For Immediate Release
Article Credit - FYE Motorsports Promotions
Darrell Nelson, affectionately known as the Hermantown Hammer, nailed down his first Structural Buildings WISSOTA Late Model Challenge Series title for his efforts during the 2021 racing season. Nelson, a multi-generational racer, who splits time between his familiar blue and orange WISSOTA Late Model and WISSOTA Modified, raced to three feature wins on tour during the 2021 season and never finished outside of the top ten in a feature event, en route to his first career Challenge Series title.
Nelson, one of the winningest drivers in the Twin Ports of Duluth and Superior throughout his career, is near the top in all time wins at his three home tracks (Gondik Law Speedway, Halvor Lines Speedway and Cedar Lake Speedway) and always is a threat to win when he unloads his potent #44. Darrell ranks his Challenge Series title at, or near, the top of all of his accolades during his decades-long career, saying that 'the competition now-a-days is so tough and being as busy as I am with the shop and his son Cade's racing lately, it was cool to find some time to get away and find some success out of it. It's definitely a huge accomplishment for us and we are very proud to have won it.'
The 52-year-old auto mechanic and transmission shop owner promised his kids during the off-season that he would chase the series this summer and ended up nabbing a victory at the Princeton Speedway in Princeton, MN to open the series schedule in May and then raced to wins at the Gondik Law Speedway in Superior, WI in July and the Hibbing Raceway in Hibbing, MN in September to solidify his championship. Along with Darrell's three wins and sixteen top ten finishes, he finished inside the top five in feature events seven times and nabbed three heat races wins for his efforts as well. Not only did Nelson win his first ever series title, but he did so by 66 markers over second place finishing Jeff Massingill. Multi time series champions John Kaanta, Jake Redetzke and Pat Doar finished third through fifth in the final point standings respectively.
The 2021 edition of the Structural Buildings WISSOTA Late Model Challenge Series saw the series kick back into gear after being suspended during the 2020 seasons due to Covid-19. The tour held events at thirteen tracks across Wisconsin, Minnesota and South Dakota during the season, with only the events at the Brown County Speedway in Aberdeen, South Dakota and at the Grand Rapids Speedway in Grand Rapids, MN falling victim to rain.
125 competitors entered at least one event during the season, which saw Nelson become the series' 11th champion over it's 22-year existence. 2021 was the first time in Nelson's long career that he set out to chase the series title and he was able to race home with the championship and the $10,000 payday that goes along with winning the prestigious title over some of the best in the Midwest. Kaanta is a six-time champion (2002, 2003, 2010, 2012, 2015 and 2017), while Doar has claimed the series title five times (1999, 2000, 2004, 2005 and 2018). Lance Matthees (2008 and 2009) and Jake Redetzke (2011 and 2016) are the series only other multi-time titlists, while Duane Mahder (2001), Joel Cryderman (2006), Zach Johnson (2013), Ricky Weiss (2014) and AJ Diemel (2019) have also claimed championships.
Nelson will enter the 2022 season seventeenth on the series' all-time win list with five career wins, adding his three 2021 victories to a 2015 win in Superior, WI and a 2016 win in Proctor, MN and is looking to add more series victories to his resume once the '22 season starts in the Spring. Not only was Nelson the series champ, but he finished second in the overall series hard charger points as well, passing 43 cars on tour from start to finish.
Nelson pilots an MB Customs Chassis with a Tim's Automotive ending under the hood and is sponsored by Dave's Automatic Transmission, Tarnowski Brothers Construction, Dave Lucia Trucking, JigE Signs, MB Customs Race Cars, Amsoil, MarsRaceCars.com, Tim's Automotive Machine, CMD Race Shocks, Busch Light, Willow River Saloon and Badger Excavating. Darrell would also like to recognize his family, including his wife Missy, daughter McKenzie and son Cade, along with his crew members Mike Meger, Rod Fournier, Steve Inman, Todd LePage and North Country Towing for their continued support and lastly, Darrell wanted to send out a big thank you to his fans, as he wouldn't still be racing without them!
For more on the Structural Buildings WISSOTA Late Model Challenge Series, log on to www.WISSOTAChallengeSeries.com.
Structural Buildings is a General Contractor that has been proudly constructing dreams throughout the Midwest since 1985. We design and construct a wide array of building types from post-frame, steel-frame, masonry, stud wall frame, SIP panel, and tilt-up concrete; ensuring our ability to provide the best type of building to meet all of our customer's individual needs. Whether they want an Agricultural, Commercial, Industrial or Residential Building our team has the expertise to exceed all of their expectations.
With 35 years of proven growth, quality buildings, and excellent customer service at every point of contact, we look forward to helping you make your building dreams a reality too! Find us online at www.structuralbuildings.com or call us today at (800) 535-9722!
---
Article Credit: FYE Motorsports Promotions
Submitted By: Carson Gramm
Article Media
Back to News