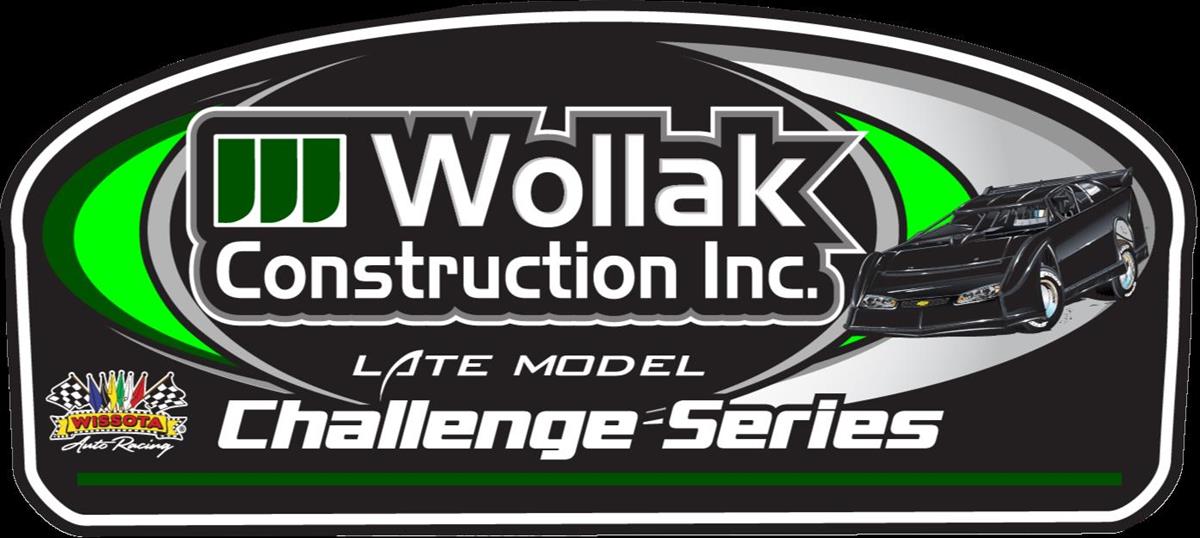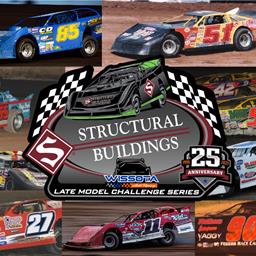 6/28/2019
Wissota Late Model Challenge Series
---
Celebrate Independence Day with the Wollak Construction WISSOTA Late Model Challenge Series
St Augusta, MN (June 28, 2019) - Celebrate the 4th of July with a two day event at Mississippi Thunder Speedway in Fountain City, Wisconsin, featuring the Wollak Construction WISSOTA Late Model Challenge Series.
The series is heading into the second weekend of racing over the holiday weekend with a show on July 4 and July 5. Two complete shows will kick off each night at 7pm, and there are fireworks, a band, and great WISSOTA Late Model racing.
Mississippi Thunder Speedway promoter, Tyrone Lingenfelter, said, "I am excited for this weekend of racing and to have the Wollak Construction WISSOTA Late Model Challenge Series back at Mississippi Thunder Speedway."
"With heading to Mississippi Thunder Speedway for the first time since October 2016, we are expecting a great field of Wollak Construction WISSOTA Late Model Challenge Series cars to be in attendance," said Carson Gramm, WISSOTA executive director. "Ernie and Terri Wollak have been a great support in being able to take this series to new places this season."
Defending series champion and Casino Speedway winner, Pat Doar, will look to pick up another win going into this event, along with other series drivers who had a tough start to the season during the South Dakota swing at the beginning of June. With all drivers having a month to work on and develop their cars, the fans can expect to have great racing on both days.
WOLLAK CONSTRUCTION
Successfully building a home doesn't happen by accident. The contractor you choose will make all the difference in building and, consequently, living in your home. Wollak Construction takes a unique approach to custom building and remodeling. Owner Ernie Wollak says "After construction has started I like to keep my customers up to date on the construction process and answer any questions the homeowner may have." The involvement of the homeowner in the planning process as well as during the construction is a philosophy that Wollak Construction is based on.
If you are considering a home construction project in central Minnesota, and want to have a fantastic experience building your next home, Go with Wollak Construction, which has been serving people in the region for more than 15 years.
You can find more information ?online at www.wollakconstruction.com.
WISSOTA Auto Racing exists to enhance safe and successful dirt track racing through unified, cost effective rules and procedures enacted in a democratic environment. To find a WISSOTA Auto Racing member track near you visit wissota.org.
---
Submitted By: Carson Gramm
Back to News