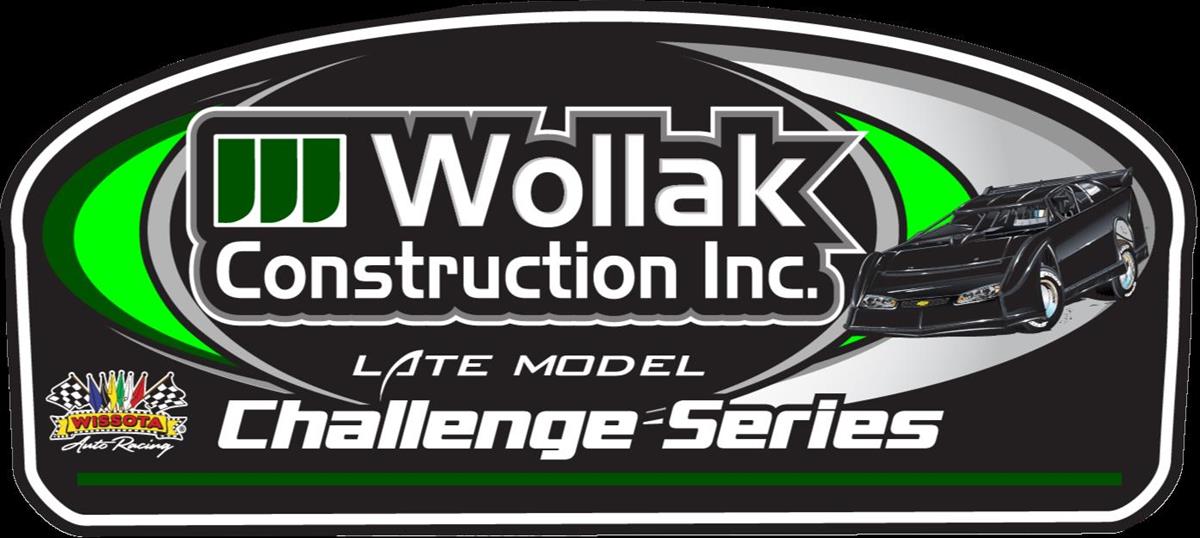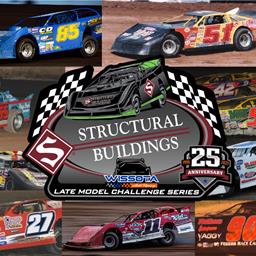 5/16/2019
Wissota Late Model Challenge Series
---
A Few Things to Remember
St Augusta, MN (May 16, 2019) - The Wollak Construction WISSOTA Late Model Challenges Series is getting set to open the season with a three day swing to Brown County Speedway, Miller Central Speedway, and Casino Speedway. Officials with the series want to help you to better prepare for the season.
"The procedures and rules will remain mostly unchanged for 2019," stated Carson Gramm, WISSOTA Executive Director and Series Director. According to Gramm, the only change will be the number of shows drivers must maintain to qualify for a full point fund. Previously the touring drivers were allowed to miss up to 3 shows, but this year the drivers must attend and race at least 13 shows to qualify for the full point fund meaning they can only miss 2 shows.
Drivers are encouraged to familiarize themselves with the series policies and procedures before showing up to the track. If drivers have any questions, they are encouraged to ask them before the event to ensure complete understanding of all policies. The series policies can be found by going to www.wissotachallengeseries.com/rules.
"Many drivers have been asked about a new tire rule, but we have decided to scrap this idea as the implementation and policing would be a logistical nightmare at this point in time," stated Gramm. "We will continue to evaluate the quality of racing, and continue to ask for the driver input into the series policies."
Carson wants to ask that all drivers thank the series sponsors including Wollak Construction, QA1, Richmond Gear, MyRacePass, and others for their continued support of the series. "We want to continue to provide the series with great events and point funds, but this is only possible with the support of the great partners of the series," stated Gramm.
---
Submitted By: Carson Gramm
Back to News